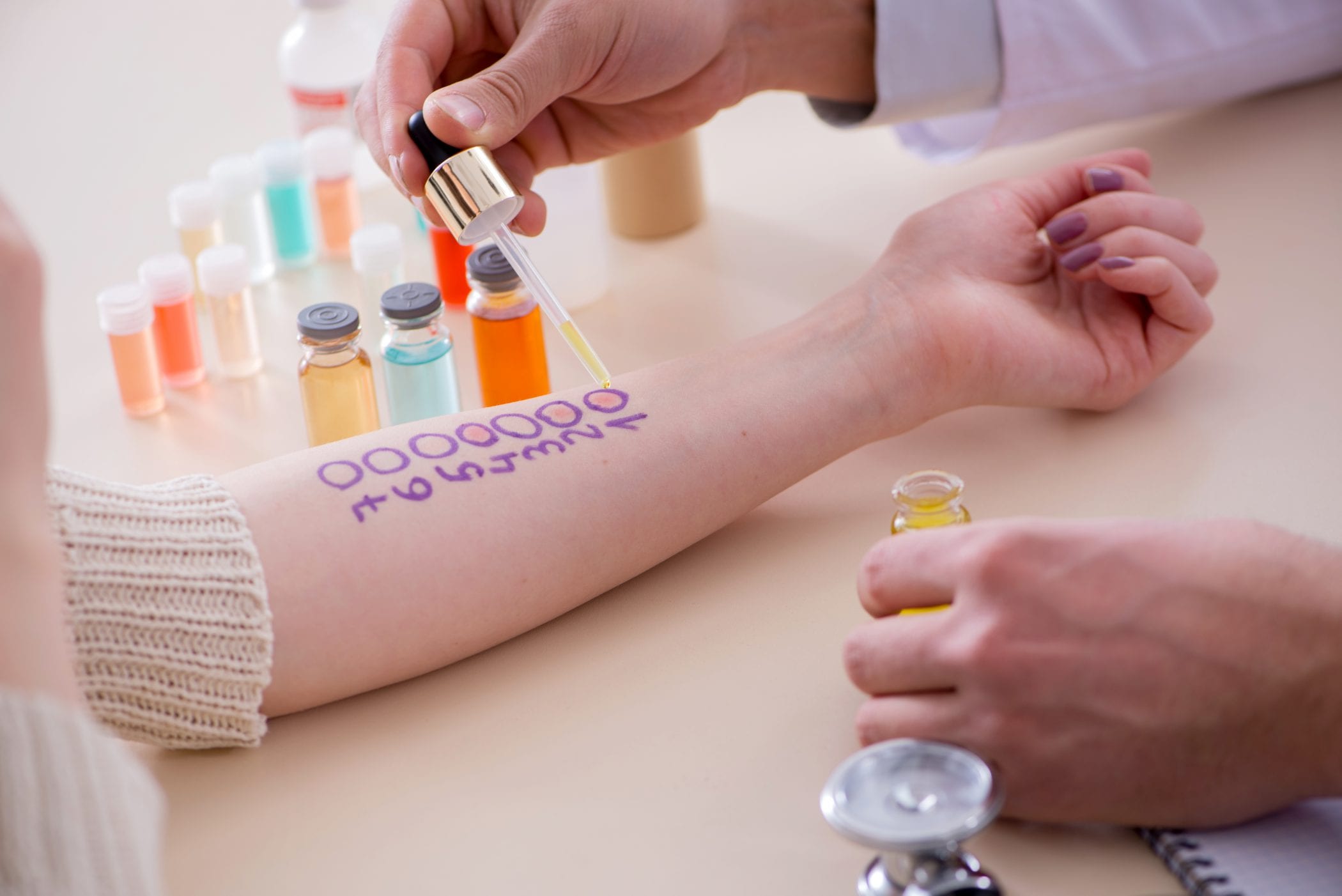 Allergy Testing
When San Antonio residents need allergy testing, they can come to the different Kellum Medical Group practices. Allergies happen when a body's immune system has a severe reaction to a foreign substance. In mild cases, allergies cause discomfort, but in more extreme cases, they can become life-threatening — forcing the body into anaphylactic shock. We offer two types of tests; the first is a scratch test, which is accurate for environmental factors like pollen and animal dander. For food and venom, we have allergy blood tests.
Use Our Food Allergy Testing in San Antonio
Our food allergy testing will be able to help you discover which foods could trigger an allergic reaction inside your body. While we do not like telling people they should avoid certain foods; it is an important aspect of keeping people safe and healthy. If you suspect that you or a family member has a food allergy, our medical professionals in San Antonio will provide thorough allergy testing so you know which foods you can enjoy and which foods you need to avoid.
Choose Our Skin Allergy Testing in San Antonio
San Antonio's residents who suffer from allergies know that Kellum Medical Group is here to help them in any way we can. Life Long Wellness and Weight Loss believes that knowledge is power, and that's why we constantly strive to keep our clients up-to-date and informed on what's going on with them. When you choose to come to either our family or pediatric practices or urgent care center for skin allergy testing, you can feel confident our staff in San Antonio choosing will take good care of you. .
Allergy Blood Testing Is a Must in San Antonio
When San Antonio residents feel strange or fall ill due to what they believe is an allergic reaction, they can turn to the medical professionals at Kellum Medical Group. Our allergy blood tests can discover any antibodies reacting to allergens in your body and can help us diagnose any food, insect venom, and environmental allergies you may have. For a thorough test for allergies in San Antonio, look no further than Kellum Medical Group.
Call San Antonio's Kellum Medical Group Today!
Call Kellum Medical Group if you're looking to find a provider to assist you with your health and wellness. Our clinics' medical professionals offer primary care for men, women, and children in San Antonio, including newborn care, sick visits, physicals, vaccinations, and immunizations. We have our own labs and X-ray machines and are able to provide urgent care services, hormone therapy, weight loss help, and more. Call our offices to schedule an appointment Monday through Friday!