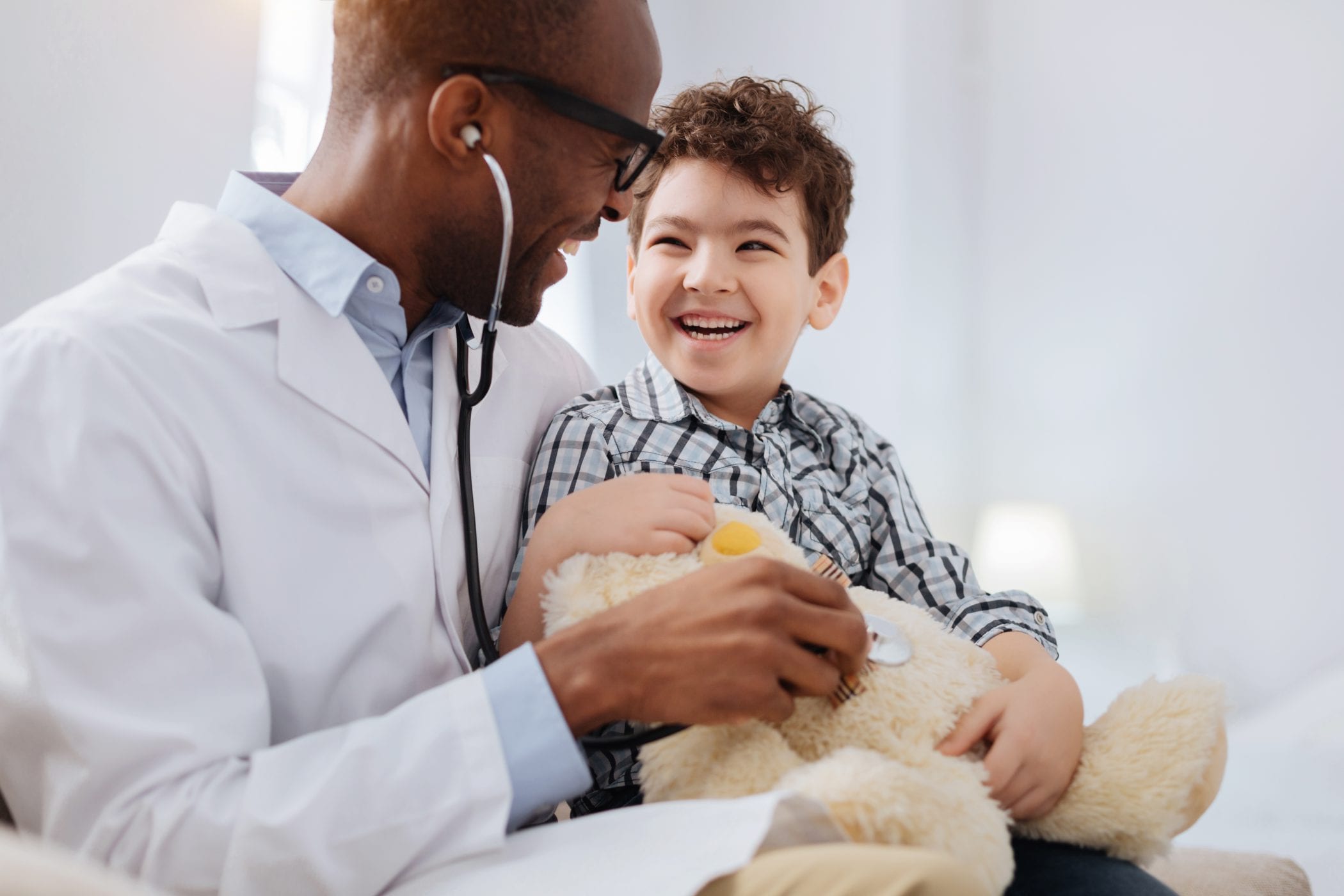 Primary Care for Children
As important as it is to get an annual wellness exam from your primary care physician, it is even more so for children, since children will require far more than a simple yearly exam to ensure that they remain in good health — especially in the early months and years of their lives. Therefore, it is crucial to schedule visits with a trusted children's primary-care doctor in San Antonio frequently. Luckily, our family practice clinic is here to help the children of San Antonio.
Pediatric Primary-Care Services for San Antonio Residents
If you are a parent with a newborn, young children, or adolescents and live in San Antonio, you can trust the experienced medical providers at Kellum Medical Group's Pediatric Wellness Center. Our children's primary-care providers are able to handle your child's wellness needs like sick visits, checkups, school visits, newborn care, vaccinations and immunizations, asthma and respiratory conditions, allergy testing, and even minor procedures. Give our clinic a call today for top-notch pediatric care in San Antonio.
Pediatric Primary-Care Specialists for San Antonio Kids
Our primary care physicians extend their general health and wellness services to the children of San Antonio residents. They also specialize in certain areas of pediatric primary care. We want to be able to help the children in the area, which is why we have providers who are trained in a wide range of specific conditions that affect children. Schedule an appointment, and we can inform you on all the areas in which our expert pediatric medical professionals in San Antonio specialize.
Pediatric Primary Care With the Right Gear in San Antonio
Not only do the primary care physicians at our San Antonio family practice clinic specialize in providing your children with several health and wellness services they also are equipped with their in-house lab and X-ray machines. Having these machines available makes it significantly easier to understand what is ailing your child and provide appropriate treatment as soon as possible. Call and set an appointment at Pediatric Wellness Center today!
Call San Antonio's Kellum Medical Group Family Practice
Call Kellum Medical Group Family Practice if you're looking to find a provider to assist you with your health and wellness. Our clinics' medical professionals offer primary care for men, women, and children in San Antonio, including newborn care, sick visits, physicals, vaccinations, and immunizations. We are open Monday, Wednesday and Friday between the hours of 7 a.m. and 5 p.m., and Tuesday and Thursday between the hours of 8 a.m. and 5 p.m. Call our office to schedule an appointment today!