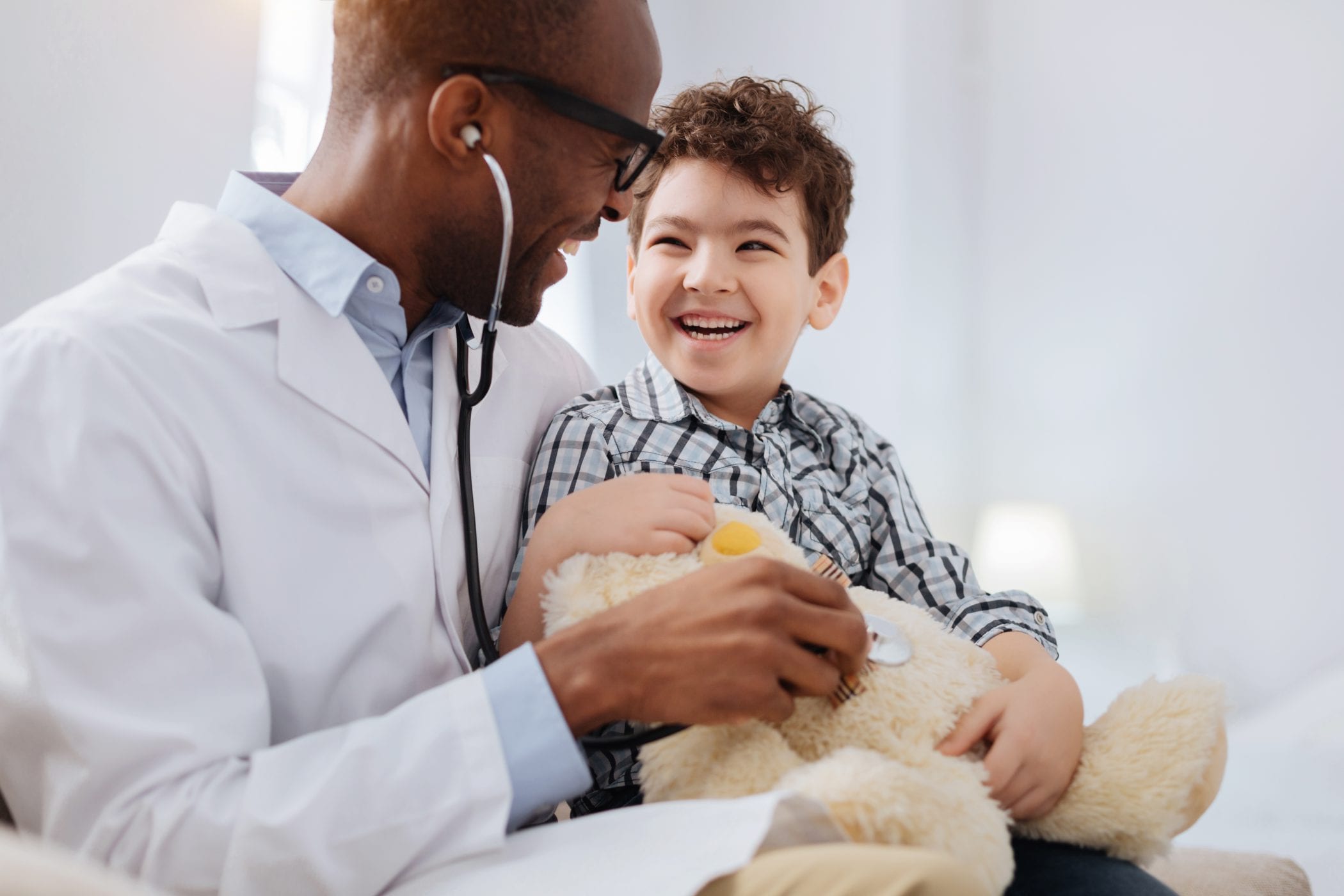 Pediatrics
You could have just moved to San Antonio, you could have been living here for your entire life, or maybe you have just brought forth a new child into your life. Regardless of the reason, if you are now looking for a new pediatrician, fortunately, San Antonio has the children's clinic from Kellum Medical Group to depend on when looking for a pediatrician. Parents in San Antonio can trust Kellum's Pediatric Wellness Center for their children's health and wellness needs.
San Antonio Parents Can Trust in Our Medical Professionals
If you find yourself in San Antonio looking for a new pediatric doctor for your child, you might want to consider Kellum Medical Group's Pediatric Wellness Center. Our healthcare medical professionals are trained in the care of newborns, toddlers, children, and adolescents. Their experience makes them capable of managing everything from ear infections, fevers, colds, the flu, to routine vaccinations and preventative care. If you find yourself in San Antonio and looking for reliable and skilled staff, consider calling for an appointment at our pediatric clinic today!
Our Pediatric Clinic Has More to Offer San Antonio
When looking for a new pediatric doctor in San Antonio, you want to make sure that you are giving your child or young family member the best care that you can provide. Our Pediatric Wellness Center can provide your newborn care, checkups and school physicals, sick and wellness exams, vaccinations, and immunizations, checking for asthma and respiratory conditions, allergy testing, immunotherapy, minor procedures, as well as vision care. Our children's clinic in San Antonio specializes in providing sick and wellness visits, physicals, newborn care, as well as vaccinations and immunizations.
San Antonio Children's Clinic Is Equipped and Ready
When looking for a new pediatric clinic, you should consider the conveniences that they are able to provide to your children. Having our own in-house lab and X-ray machine makes it possible for us to test for any potential issues on the spot, get our results, and provide a course of action for treatment as soon as possible. Our patients will appreciate the convenience of our on-site X-ray and laboratory facility.
Call San Antonio's Pedi Wellness Clinic Today!
Call Pediatric Wellness Center if you're looking to find a provider to assist with your child's health and wellness. We can provide adolescents in San Antonio with newborn care, physical exams, sick and wellness exams, vaccinations and immunizations, and vision care. Our office is equipped with our own lab and X-ray machines. We are open Monday through Friday between the hours of 8 a.m. and 5 p.m. Call our office to schedule an appointment today!