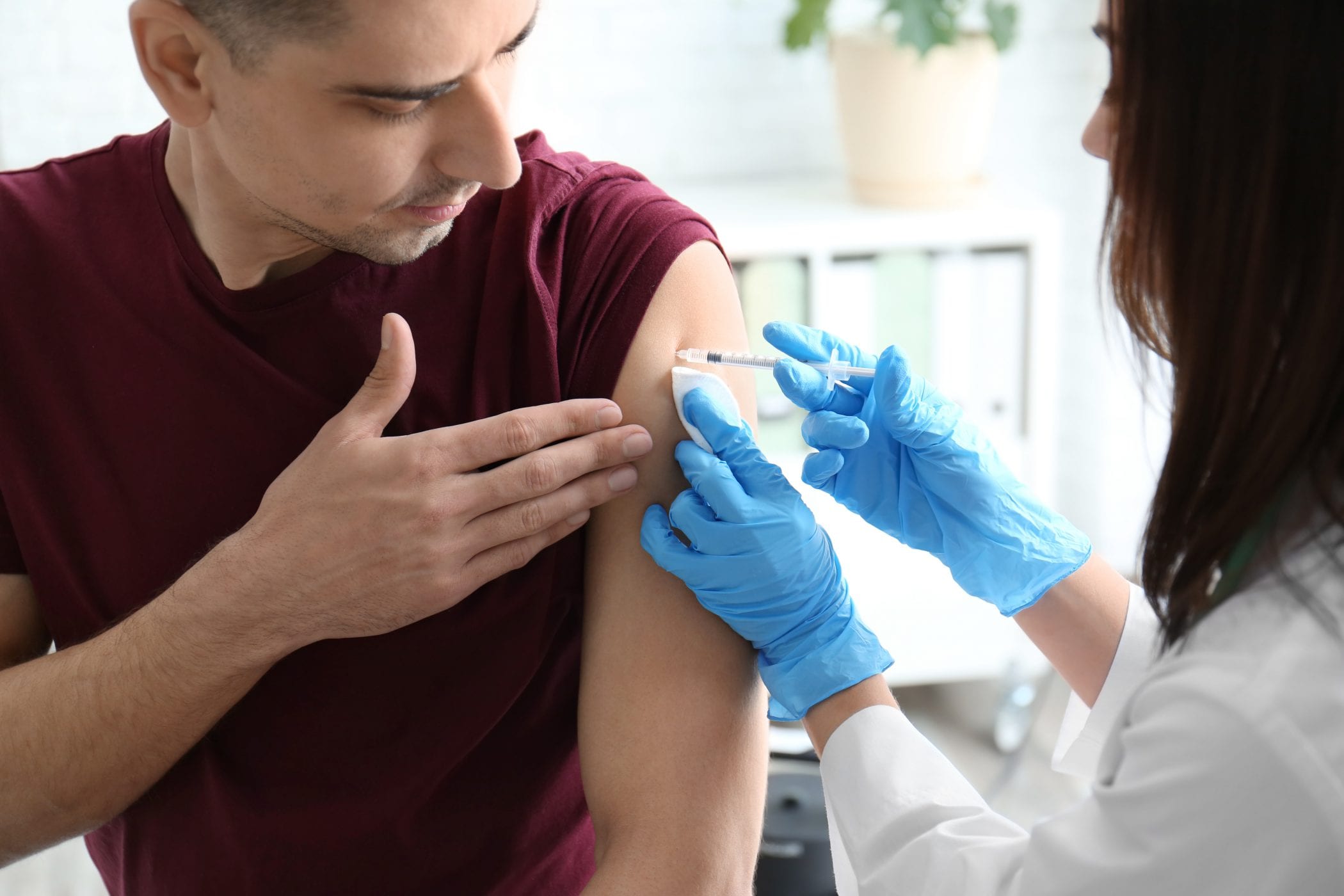 Vaccinations & Immunizations
One of the most effective ways to fight illnesses and health complications is with up-to-date vaccinations. Immunization can cover a wide range of medical conditions, so make sure you have the shots you need to protect yourself for the long haul. San Antonio residents choose our Sore Thumb Walk-In Clinic for their vaccine and immunization needs. Forget having to book a doctors appointment to find a time that works for you; instead, walk into our clinic in San Antonio and see a provider the same day.
Walk-In Immunization Clinic in San Antonio
Immunizations protect you and everyone around you from serious medical problems, but without current vaccines, your health is vulnerable. Even more, it's easy to put off immunization when you're expected to call your doctor and find a time that fits into your busy schedule. At our San Antonio vaccination clinic, we can administer the right shots for you without scheduling a time slot beforehand. Don't stress over making an appointment when you can use the services of the Kellum Medical Group's Sore Thumb Clinic.
Providing Vaccines to San Antonio Residents
Vaccines are required for a number of situations and work to keep you healthy and safe in San Antonio. Traveling abroad? Several places require specific vaccinations before you are allowed to travel there. Whether it's a spontaneous trip or it slipped your mind while planning, our vaccination clinic can provide the last-minute shots you need without the hassle of having to schedule an appointment. At our walk-in clinic, you can arrive and receive a vaccination all in the same day.
A Dedicated Urgent Care Clinic in San Antonio
At Kellum Medical Group's Sore Thumb Walk-In Clinic location, we know that San Antonio residents need a quick and reliable way to get vaccinations. Not everyone wants to wait weeks to get into a doctor's office. When you choose our immunization clinic in San Antonio, you can enjoy same-day assistance from our medical providers. Medical care when you need it shouldn't have to be difficult, and at our clinic, you'll find access to quick, simple immunizations.
Call San Antonio's Sore Thumb Walk-In Clinic Today!
Call Sore Thumb Walk-In Clinic if you're looking to find a provider to assist you with your health and wellness. Our San Antonio walk-in clinic is where you can receive help with vaccinations and immunizations, acute injuries, colds and sicknesses, physical exams, X-rays, and more – all through the convenience of a walk-in service. We are open Monday through Friday between the hours of 8 a.m. and 5 p.m. Come into our office whenever you need medical assistance.